The importation of cannabis-derived products now has its own code
August 11, 2021
In the last 26th day of July, the Sanitary Surveillance Agency (ANVISA) informed that the application to import cannabis-derived products now has a unique subject code in cases of personal use by individuals.
What are cannabis-derived products?
"Cannabis" is the scientific name of a plant family popularly known as "marijuana." Studies conducted in several countries discovered that some of its substances have beneficial effects that can be of use in the treatment of given conditions, such as chronic pains, and neurological diseases, such as Parkinson, epilepsy, and many others. Countries like USA, Canada, Germany, and Israel already approved treatments with this kind of products.
The responsibility of supervising the importation of cannabis-derived products was taken by ANVISA in March 10, 2020, enabling their acquisition for medicinal ends, i.e., facilitating the access to these treatments for people who need them, avoiding the necessity of acquiring these products abroad, as it used to happen before the regulation. Therefore, Anvisa's resolution opened new doors for the commercialization of these substances, which has been spreading in the world scientific community and proving itself effective in the treatment of several diseases.
Firstly, to import the products, a doctor needs to issue a prescription for the patient, confirming the necessity of the treatment. Nonetheless, the legalized products must have a THC maximum level of 0.2%, i.e., products with levels superior to this concentration are reserved for terminal patients that do not have any other treatment options, which makes of it a tool for palliative care.
Meanwhile, the agency facilitated the access to these products, but prohibited its growth in Brazil; only the importation of the semi-finished raw material is allowed, after which the products can be finished here. Said growth prohibition, however, hinders the development of the national industry, the conduction of cannabis-related studies, and increases the production costs of these products. Nevertheless, it is step forward, placing Brazil closer to the forefront of the countries that already enjoy the medical benefits of these substances.
What changed in the importation application?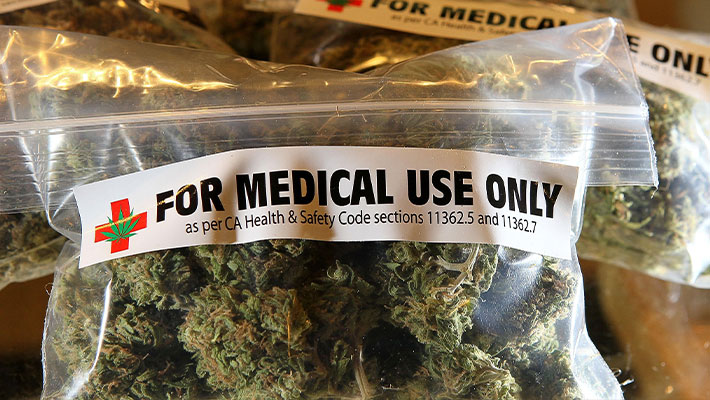 ANVISA informs that, from August 2, 2021, onwards, the applications submitted by individuals for the importation of cannabis-derived products for personal use, according to the Resolution of the Collegiate Board of Directors (RDC) 335/2020, now has a specific subject code under number 90285, described as "Importation approval, via EXPRESS DISPATCH, of cannabis-derived product, by individual, for personal use."
However, the subject code currently employed (90210 – Importation approval, via EXPRESS DISPATCH, by individual, of products or raw materials subject to sanitary surveillance, for personal use) will be accepted for applicants until August 15. Therefore, from August 16 onwards, the applications must be submitted only with the new code (90285), as those submitted with the former code will not be approved on the grounds of incorrect subject code usage.
For more information, access the Express Dispatch Application Manual at Solicita.