Pesticides: New decree improves legislation and adapts Brazilian rules to international regulations
November 11, 2021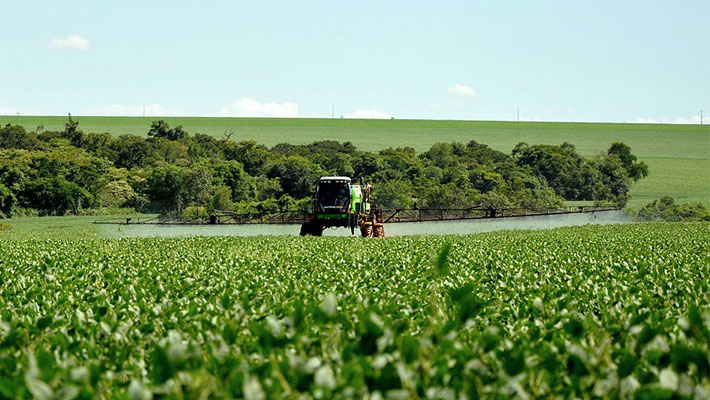 According to information from ANVISA, Decree 10.833/2021 was published in the Federal Official Gazette (D.O.U.), on October 8, which amended Decree 4.074/2002 and presented updates to the Brazilian rules applied to pesticides, conjectured in Law 7802/1989. The legislation encompasses issues related to production, packaging, research, import, export, transport, storage, marketing, classification, registration, control and inspection of pesticides, among other matters.
The need for these updates stems from scientific advances and the urgency of adapting to the guidelines and criteria legitimized by other countries, considered international references when dealing with the subject. One of the objectives of the measure is to improve the legislation, being internationally supported. A good example is the proposal to adopt the Globally Harmonized System of Classification and Labelling of Chemicals – GHS, whose definition was included in the decree, and the system was recently adopted by Brazil, in accordance with several countries, for example those that make up the EU (European Union).
The rationalization of the analysis of pesticide registration work is one of the advantages contemplated by the decree. In Brazil, three bodies perform it: ANVISA, Ministry of Agriculture, Livestock and Supply (MAPA) and the Brazilian Institute for the Environment and Renewable Natural Resources (IBAMA). However, its purpose is to establish obligations in accordance with the specific attribution of each one and to avoid rework between the bodies, thus providing a greater effectiveness of the work done.
What about the issue of deadlines and risk analysis?
Still talking about improvements, the deadline for analyzing registration requests, which is currently 120 days, is not compatible with the specificities and complexity of the process, generating lawsuits against the responsible bodies. Thus, the decree seeks to establish viable deadlines to be met. For comparison purposes, Anvisa highlights some average deadlines for the completion of registration in other countries such as Japan, which takes 3.3 years, and the United States, with an average of 2.6 years.
In accordance with item III of article 95 of Decree 4.074/2002, the risk assessment was also included, which is internationally adopted in the pesticide registration process for its toxicological assessment. It is defined by systematically analyzing the likelihood of the emergence of improper effects resulting from human exposure to pesticides or the like. There are two steps: dose-response assessment and assessment of exposure to the product, characterizing the risk.
Another important innovation incorporated into the new decree is the mandatory training of pesticide applicators, who will be certified and registered to monitor their professional activity. For Anvisa, this initiative increases the health protection of rural workers and customers.
Therefore, according to Anvisa, the new decree brought significant improvement points that can be applied to the bodies involved in the registration of pesticides in Brazil, taking a step forward in the excellence of their work. So don't forget it: when it comes to product registration, count on Licempre. Contact us and make a quote.