Automotive Equipment Hosting – INMETRO
September 05, 2019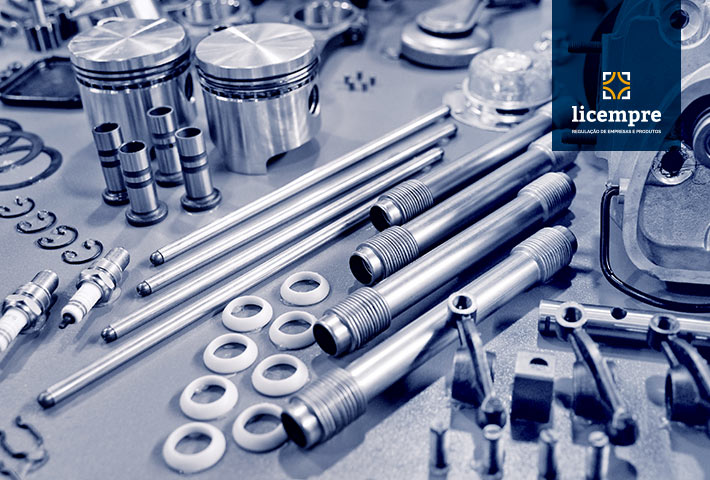 Automotive equipment hosting is a service that can be done to international companies in order to regularize and market automotive equipment in Brazil faster and less bureaucrately.
The body responsible for the registration of automotive equipment in Brazil is INMETRO.
What is Automotive Equipment Hosting?
The automotive equipment hosting service, also known as the automotive legal representative, is responsible for registering products with INMETRO in order to make them fit for sale in Brazil.
The manufacturer from another country can trade products in Brazil, even if they are not based in Brazil. Through LR, he can register his entire product line and thus have the approval to market them within regulatory standards.
It is also an alternative and practice widely used by car manufacturers in Brazil to import part and produced parts that will be used in their cars.
Who is Automotive Equipment Hosting for?
The automotive equipment hosting service, also known as automotive legal representative, is suitable for manufacturers in other countries, carmakers, importers and distributors.
How does this service work?
Licempre specializes in product registration advice and consultancy. Thus, Licempre registers all items of necessity and after the approval of INMETRO the interested can already make its imports for trade in Brazil.
With the advice of Licempre, the entire process becomes faster and more practical, ensuring that all the standards required by INMETRO are met.
With all rights reserved to the product, the company is able legally to market the products in Brazil. It is important to remember that hosting requires that products be approved to the standards of the governing bodies.
For this, Licempre offers greater safety, agility, practicality to reduce process bureaucracy, costs and provide quality service.
Conformity Assessment – INMETRO
Conformity assessment is required for the product to be marketed in the national territory.
Conformity assessment is required for the product to be marketed in the national territory.
It can be defined as an evaluation system in order to propose that a product meets the pre-established requirements of technical standards and regulations.
According to INMETRO Ordinance No. 301 issued on July 21, 2011, it requires automotive components to carry the Brazilian Conformity Assessment System (SBAC) seal of conformity, which contains the INMETRO mark and the OCP conformity mark. Thus the products can be marketed in Brazil.
The automotive components that fit this Ordinance are:
Shock absorbers
Otto Cycle Engine Electric Fuel Pumps
Horns or Similar Equipment used on self-propelled road vehicles
Aluminum Alloy Pistons, Pins and Locking Rings (retention)
Piston rings
Bearings
Automotive Vehicle Bulbs
Wheels and tires
It is the responsibility of INMETRO to harmonize the interests of the various segments of interest, evaluating, improving and implementing the improvement in the programs developed.
According to the agency itself, the development of conformity assessment programs for products and processes is observed following the precepts of the World Trade Organization's Technical Barriers to Trade Agreement.
It is also worth mentioning that such observances are fundamental for Brazil to be recognized as conformity assessment programs and development by adopting international standards and practices.
By following all the rules it is possible to regularize the products effectively and practically.
What are the benefits of Automotive Equipment Hosting?
Hosting automotive equipment brings speed and agility to registration processes in Brazil.
Manufacturers do not have to worry about having a headquarters in Brazil and importers do not have the quality control, Customer Care Services., Compliance with legislation, compliance with testing laboratories, and certifications and renewals thereof.
Reduce your costs, save more time and convenience in your automotive equipment hosting processes.
What is Licempre's differential in this type of service?
Licempre is a company that has many years of experience in this area, with quality partners so that you have all the necessary support in the product registration process.
We follow all required tests and certifications from start to finish and register products quickly and transparently. With Licempre you perform your project with less paperwork and more results.